Started by stripping the fender flair, gas filler, licence plate holder and tail light.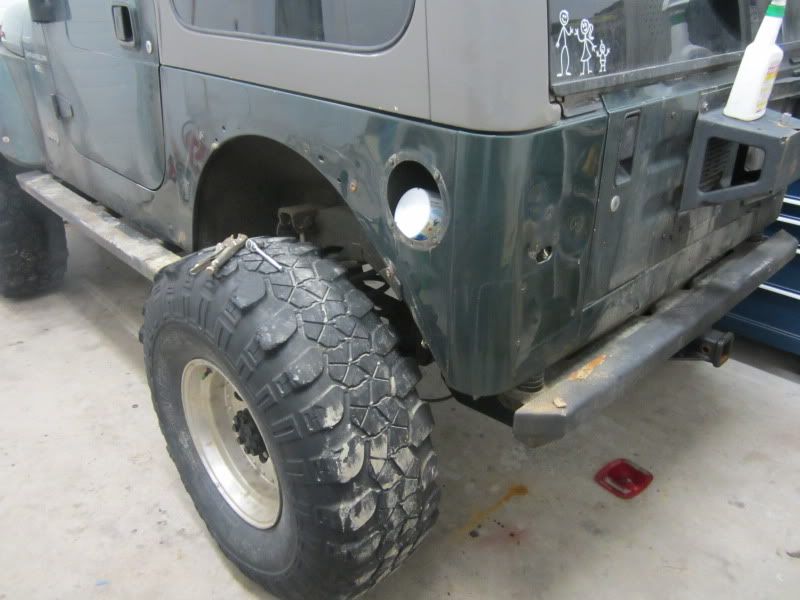 Then I made a template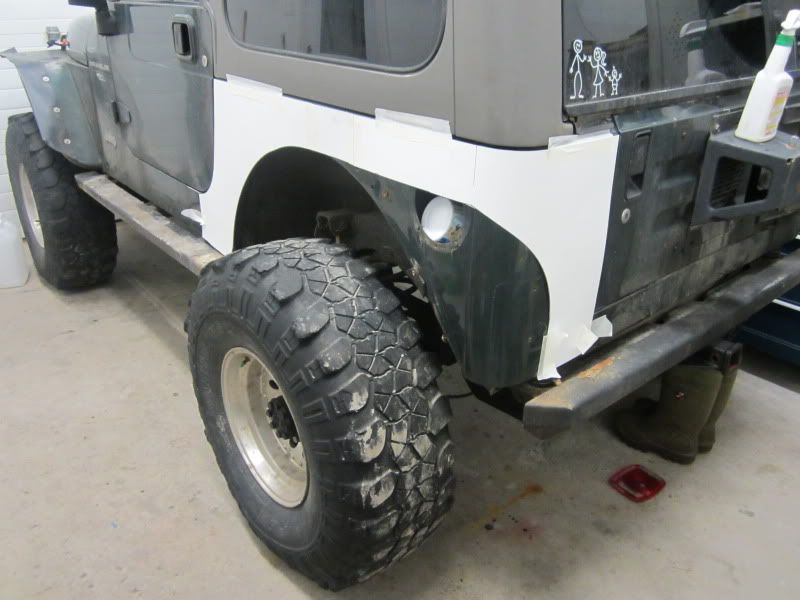 Then marked and cut 'er up!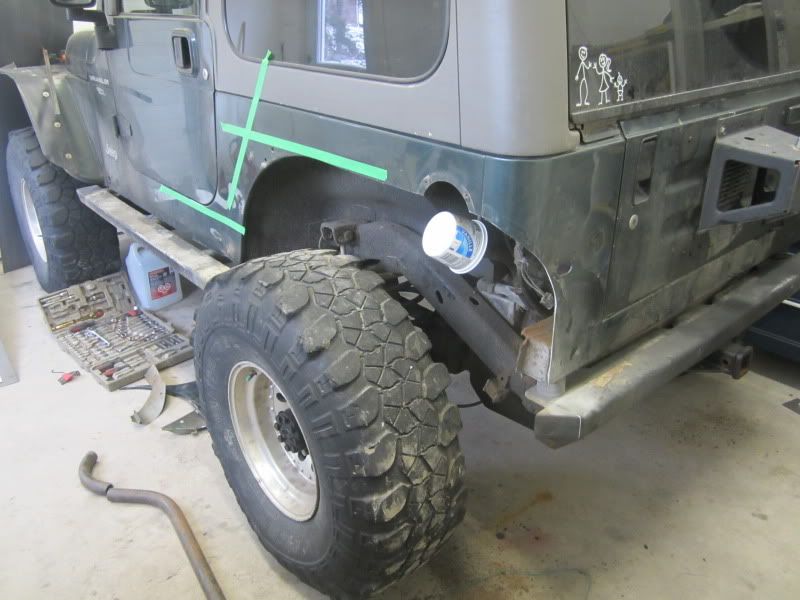 Got some 3/16th and transfered the pattern
A jigsaw can cut 3/16th, but it's a mayjor PITA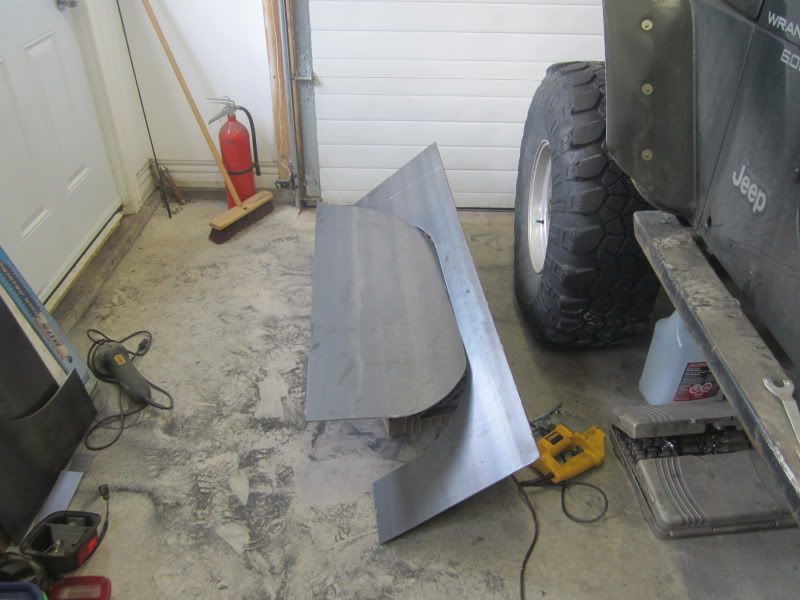 As you can see I have so much room in my garage, I had to suffle her over to get to the other side.
Same deal, fender flair, tail light, evap crap my 6.0 doesn't use anyway.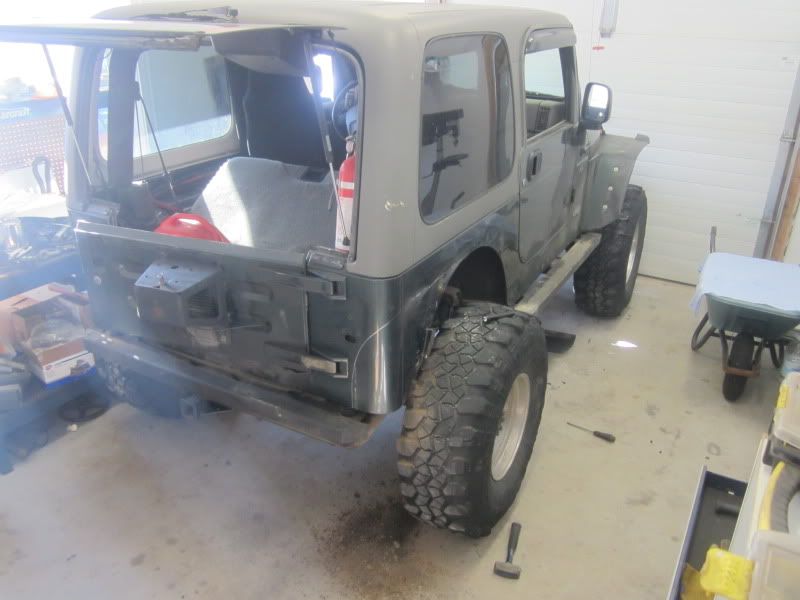 And that's where I'm at now. Waiting to bring the plate to a buddie's to clamp, heat and bend on an old tub he's got. Oh, and waiting on payday to get fasteners and taillights. I'm going to try to put the tailgate hinges over the plate... but haven't had any luck taking the bolts from hell out.